Articles and Publications
Here are some articles I've had published, both in print and online:
The Guardian – 3 Oct 2015 – The true story of my great-grandfather's disappearance, and re-appearance nineteen years later in Cyprus. Published in the Saturday Guardian, Family Supplement (print and online)

Cyprus Mail – July 2015 – Interview with Andrew Shantos
The Dead Star Island Blog Tour
Just as every band goes on tour to promote a new album, so I've been on tour, guesting on six fantastic book blogs to promote Dead Star Island.
So if you fancy finding out about the series of strange events that led me to have the idea for my novel, or you'd like to read about six of the best books there are on writing, as well as much more, check out these websites: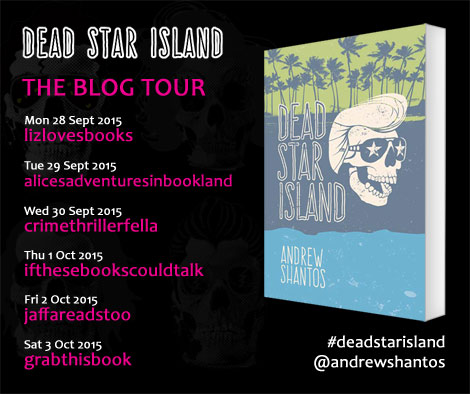 Reviews of Dead Star Island:
A confident, bold debut from Andrew Shantos.
…a hefty dose of wacky conspiracy theory… fun, and clever, and very original.
Crazy genius… this is a gem of a story.